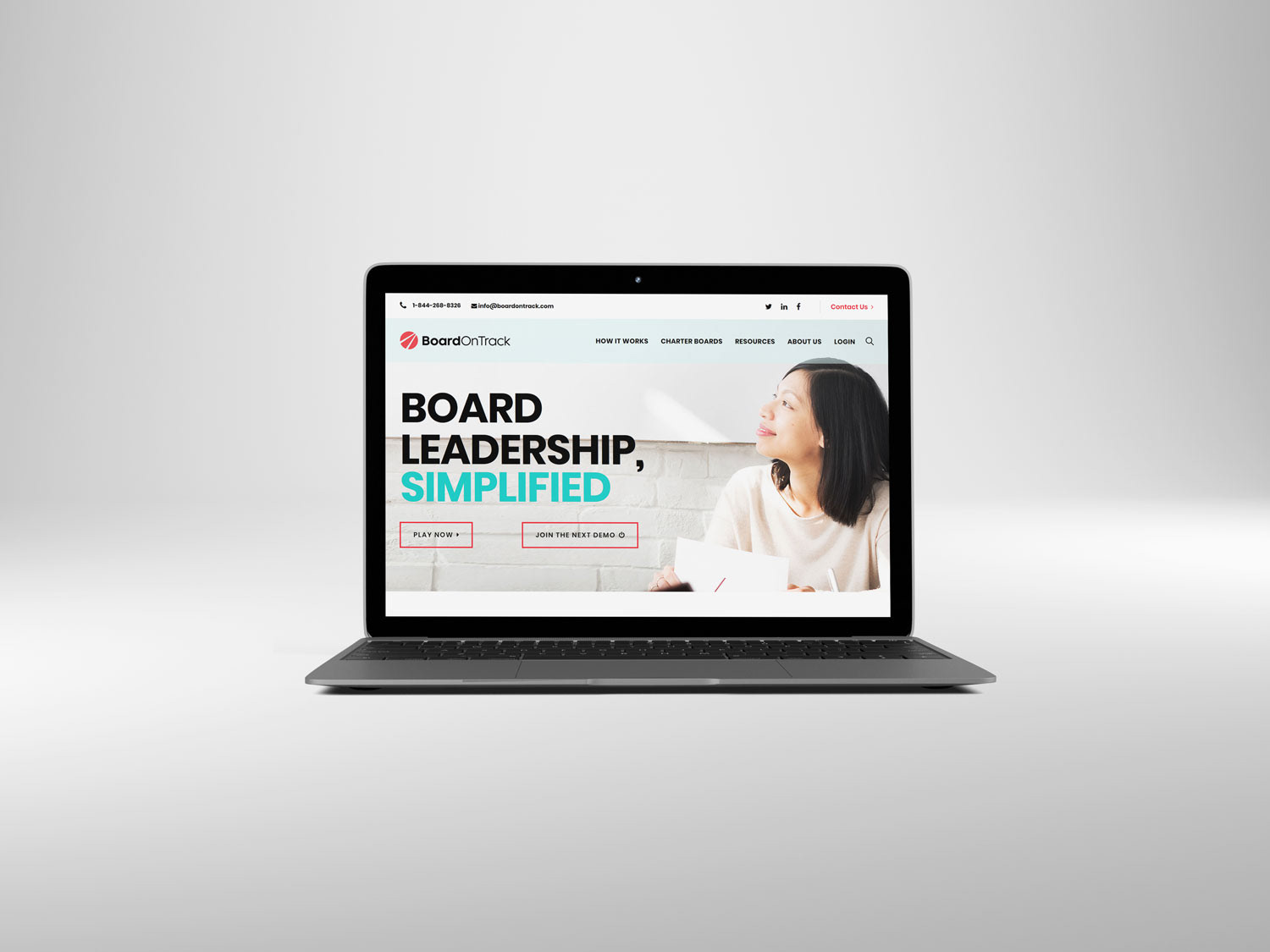 Role: Designer and Developer
BoardOnTrack approached me with a desire to refresh their brand and completely redesign their website. A SaaS company providing a premium product, they didn't feel that their current site reflected the high level of service and value that their platform provides. While maintaining the key elements that make them recognizable in the marketplace, we streamlined and modernized their overall look and developed a site look and hierarchy that was cleaner, easier to navigate, and feels just elevated enough.  

Please note that the site is updated and maintained in-house, so some design inconsistencies may have been introduced in the intervening months. This is to be expected -- a website is a living thing after all!