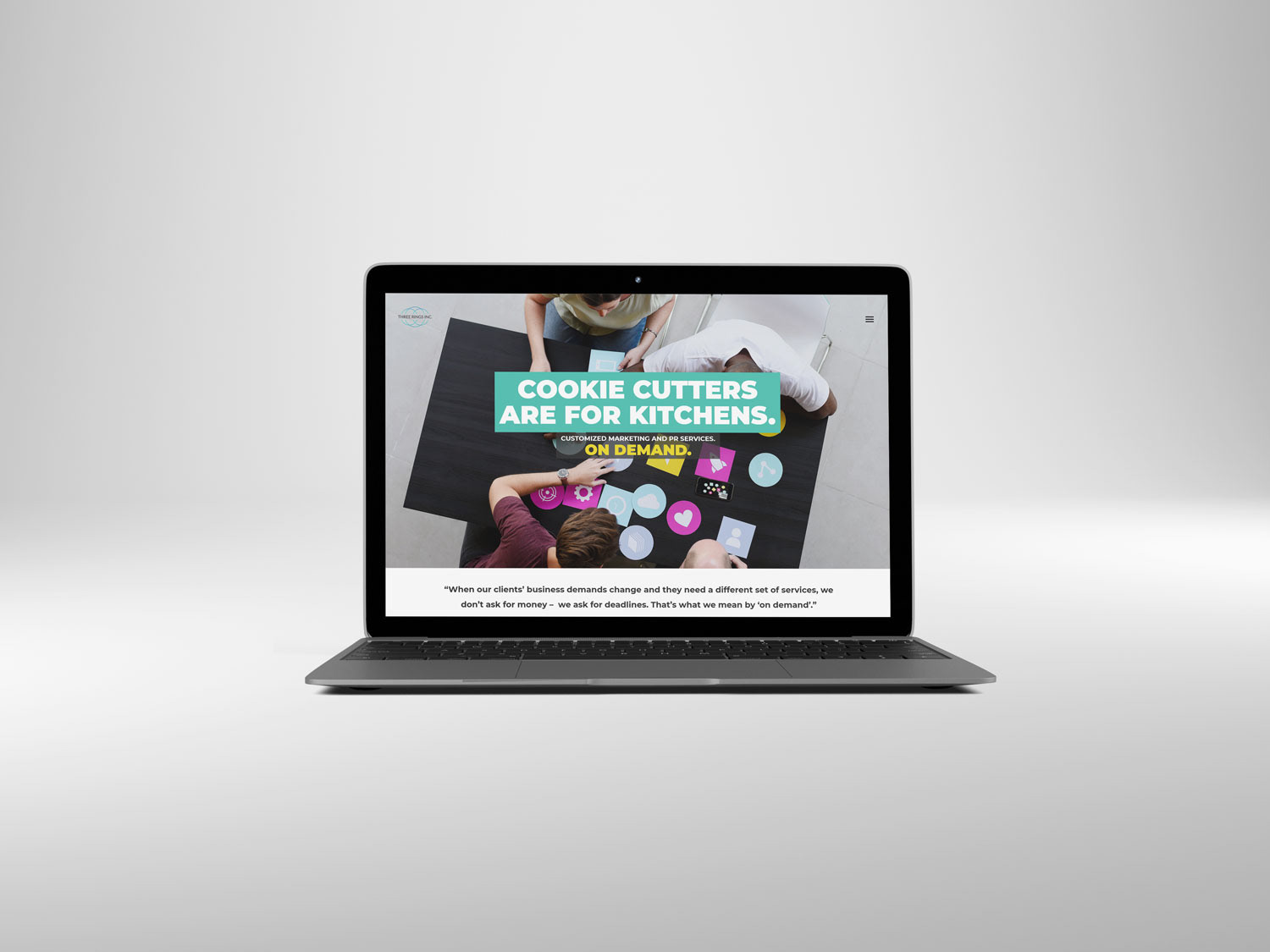 Role: Designer and Developer
Three Rings was the new powerhouse agency on the block when they launched in 2017. But they didn't want to look like every other agency out there! Working closely with their senior leadership team, I crafted a sleek, lean, and vibrant web presence. Now that they have grown into their niche, we are in the midst of a site refresh. Stay tuned!
Please note that the site is updated and maintained in-house, so some design inconsistencies may have been introduced in the intervening months. This is to be expected -- a website is a living thing after all!