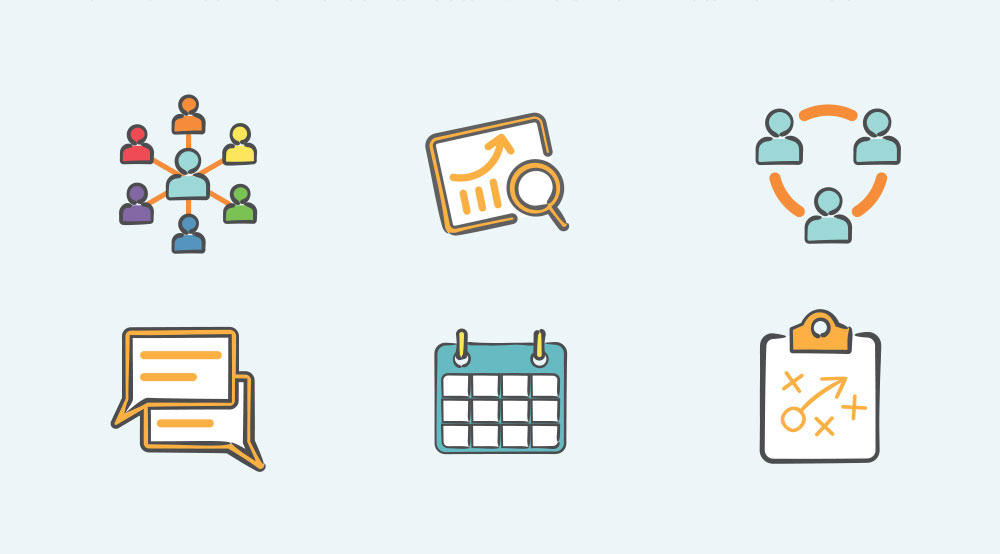 Role: Design and Illustration
This large set of icons was created for the Bright Horizons Education and Development department to use in their internal trainings and external presentations. Based on a list of concepts provided by the client I conceived of the visual representation of each one and developed the illustrations to complement the larger company brand. 
Below is a sample of the larger set.